Sometimes regular tutoring is not enough to reach the class goal because, due to LRS (reading and spelling disorder), an isolated spelling disability or a math disability (dyscalculia), the tasks set cannot be worked on in a standard or age-appropriate manner.
We at alerno have decades of experience in tutoring and know that with the help of individual support (learning therapy / learning training), a significant improvement in performance can be achieved even with greater difficulties.
Spelling and reading
Already 325,000 schoolgirls have been able to improve their spelling and reading performance with the scientifically based concept of the Lernserver Münster.
alerno has been successfully supporting schoolgirls with the learning server since 2005.
Calculate
With the arithmetic training Tigro(training inbasic arithmetic options), we support female students with arithmetic weakness. This support program was developed at the Center for Learning and Learning Disorders of the Institute of Psychology at UMIT in Tyrol and has proven itself many times over.
How exactly do we support students with learning disabilities at alerno?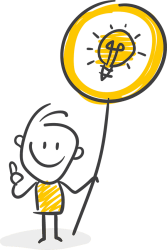 Initial consultation (free of charge):
A free initial consultation to analyze the current situation

is the basis for all further steps. Here, it is determined how high the need for support is and in which time period and scope support is to be provided.

Diagnosis:
Conducting individual testing of the student will result in a performance profile. This maps the student's focus of error and forms the foundation of a customized learning training program.
Funding Package:
Based on the test result, support materials are created that are individually tailored to the needs of the student.
Learning Training:
Learning training takes place in small groups or one-on-one. To promote attention as well as cognitive flexibility, learning is supported during a lesson with the help of topic-related games.
Coaching (included):
Learning tips facilitate learning at home and enable a structured and efficient approach to schoolwork. Learning progress is discussed in regular feedback meetings.
Every child can learn to read, write and do arithmetic, it is just a question of how what is to be learned is taught. We support our clients with competence and joy in finding and applying a suitable method of learning to improve their performance and to have fun with what they have learned.
Because as Galileo Galilei already said:
"You can't teach a person anything, you can only help them discover it within themselves".
Individual learning training at affordable prices
Initial interview
Professional advice
Analysis actual situation
Diagnosis
Individual performance profile
Complete package
1x / week learning training in a small group
one-time 60,- € for diagnosis and support package