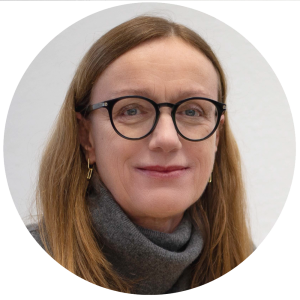 "My name is Rahel Garbe, I am a site manager in Bremen Osterholz. I look forward to welcoming you to our tutoring!"
Tel.: 0421 – 43 79 133
EMail: bremen-osterholz@alerno.de
Consultation on site
Mon. – Thu. from 14:30 to 18:00.
Friday from 14:30 to 17:30.
Secure a consultation appointment now
With us in Bremen Osterholz
The tutoring school is located directly opposite the Blockdiek shopping center above the Sparkasse bank. The bus stops "EKZ Blockdiek" and "Mülheimer Straße" are in the immediate vicinity.
Flexible options
We are partners with many public schools. A combination of individual, small group and online lessons tailored to your child's needs is available at alerno Tutoring. possible at any time.
Free tutoring available
Within the framework of education and participation, tutoring is free of charge. You can ask your public school if this option is available for your child.
Osterholz from the outside
Osterholz Registration
Here you will be welcomed friendly
Easterwood classroom
Learning is twice as easy in a cozy atmosphere.
Why alerno tutoring?

Individual advice
During our get-to-know-you meeting, we will look at your child's school situation together.
Then we consider what would be best for your child and develop an individualized support program.
try alerno for free:
➜ no registration fee
➜ Optional without minimum contract term

➜ test free of charge
➜ Test month
➜ one free tutoring session per month (for example before tests)
➜ 100% flexible learning – on-site or online
➜ motivated teachers for all school subjects
"I never thought in my life that I would ever enjoy math."
"What's nice is that it only takes Andrea five minutes to get to her English tutoring at alerno."
"I like that I can come for two hours every month for free,
Before a job or something."